Working with Chanie Wilschanski on this project was absolutely wonderful. Chanie is an M.S.Ed who specializes in consulting preschool educators with state of the art technology and techniques. This was a brand new project with Chanie, so we needed to come up with a name before we began. I love helping my clients come up with unique and distinct names that will set them apart, and this was no exception. Chanie and I brainstormed together until we came up with the perfect name for her preschool consulting company- DiscoverED. We both felt like we hit the jackpot with this name with the double meaning behind it. I'm so excited to show you all the rest of the project here:
MOOD BOARD
My goal with Chanie's mood board was to set the tone and style of her brand before we started on the logo design. I chose a color palette with blues, greens and orange/yellows to help reflect the juvenile, yet professional nature of her work. Chanie initially wanted to incorporate a technology theme into her brand, but as we developed the idea more, we decided to keep the brand more kid-friendly. I chose images to reflect our goals of keeping the text clean, legible, modern and easy to understand.
LOGO DESIGN + BRANDING BOARD
COLLATERAL ITEMS
Chanie is active on social media, and wanted to make sure we covered all the platforms she is on. These included graphics for Twitter and Facebook, as well as a corresponding profile picture for her Pinterest and Instagram accounts. We also created business cards, letterhead and a brochure to complete her branding needs.
WEBSITE DESIGN
Chanie wanted her website to be clean, beautiful and informative. We organized the information into separate, easy to navigate pages with lots of white space. See the final product below: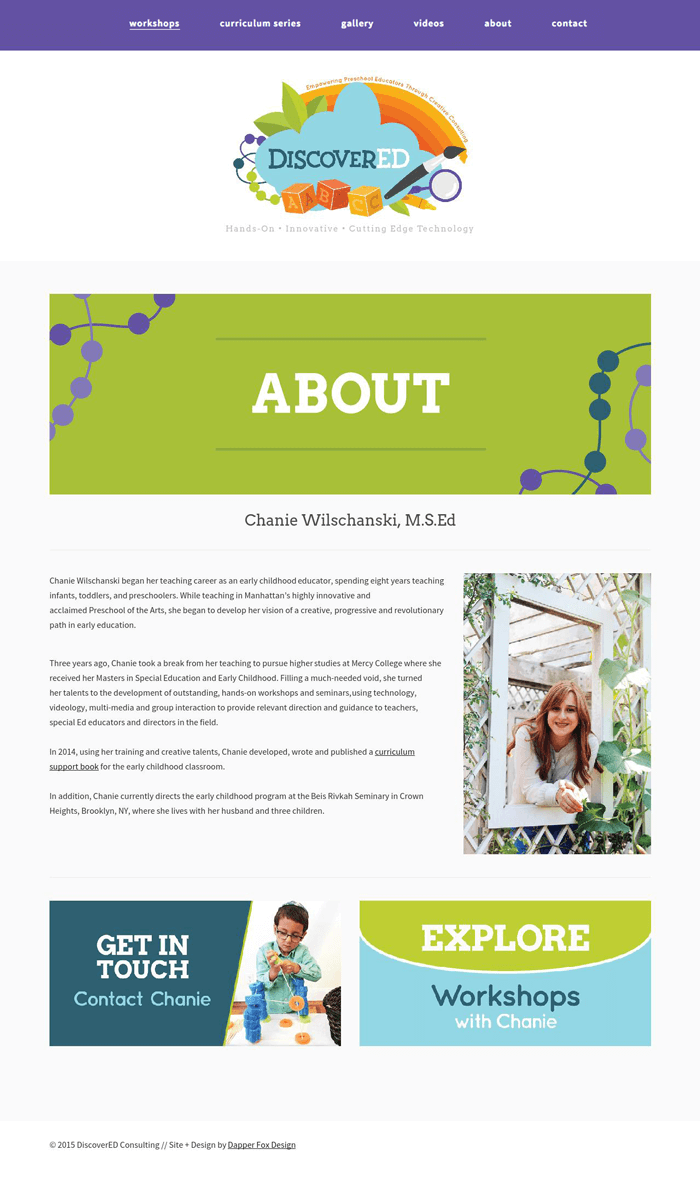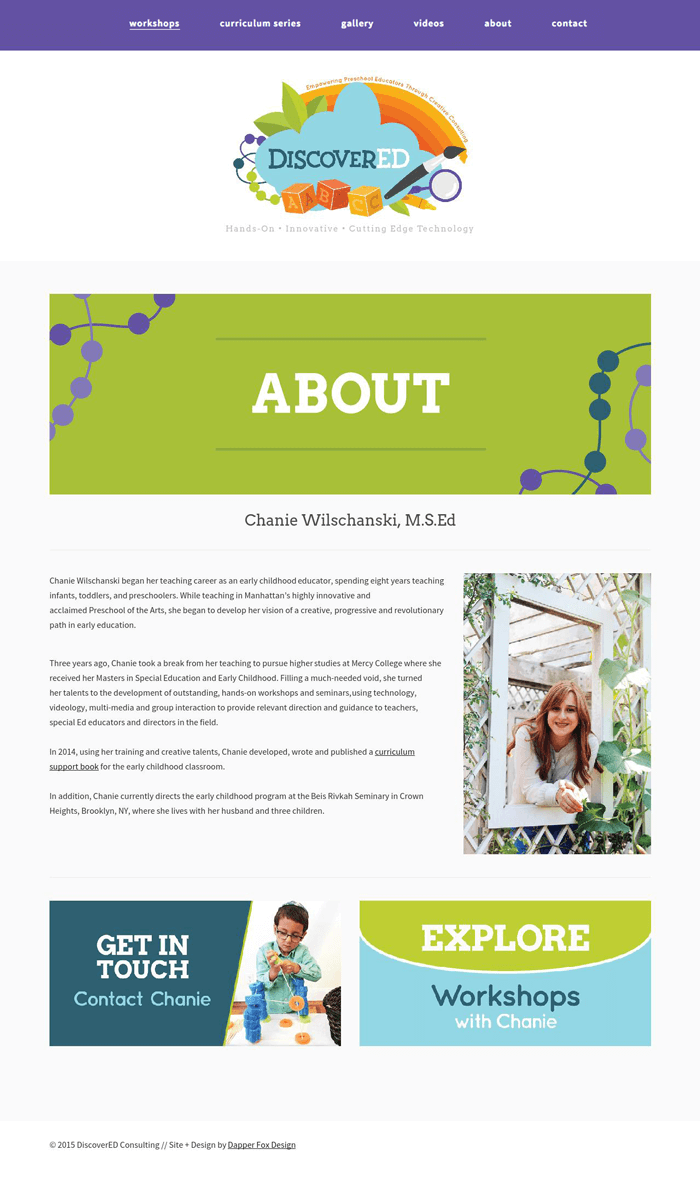 Kind words from Chanie Wilschanski about the design project:
"Ali is a real professional with passion and intelligence! She worked closely with me to stand true to what my bushiness stood for. My business took on a whole new level with the my new brand name, logo and inducible chic website design and social media marketing.
I feel fortunate to have had the pleasure to work with someone who was truly invested in my success!"
- Chanie Wilschanski M.S.Ed, Founder of DiscoverED Consulting