I have a huge passion for health and fitness, with an emphasis on the paleo lifestyle. So when I got to work with Shannon Taatjes, owner of Happy WifeStyle, I was ecstatic. Shannon is a wonderful motivational resource in the paleo sphere. She posts delicious, healthy recipes that look absolutely divine (+ taste even better!), and she hosts 30 day challenges for those looking to improve in different areas of their lives. I had such a fun time working with Shannon, and at the end of the project, she even mailed me a hand-sewn 'Dapper Fox' apron. How cute is that?!
Shannon wanted a classic brand that would reflect her style while still maintaining approachability. She loves neutrals, and wanted a calming color palette and style that would reflect this. Take a peek below to see how we accomplished this, and make sure to check out her awesome blog, too!
LOGO DESIGN + BRANDING BOARD
Shannon's style is high end and modern, but still friendly and relatable. We worked to create a logo that would incorporate both styles, and I think this one hit the nail on the head! The script/handwriting font was created just for Shannon's logo. We created 2 versions of Shannon's logo as well as a sub mark. The sub mark design is perfect for bloggers because it allows for all your images to be watermarked with a unique marker that leads people back to your blog (and helps prevent theft of your photos!).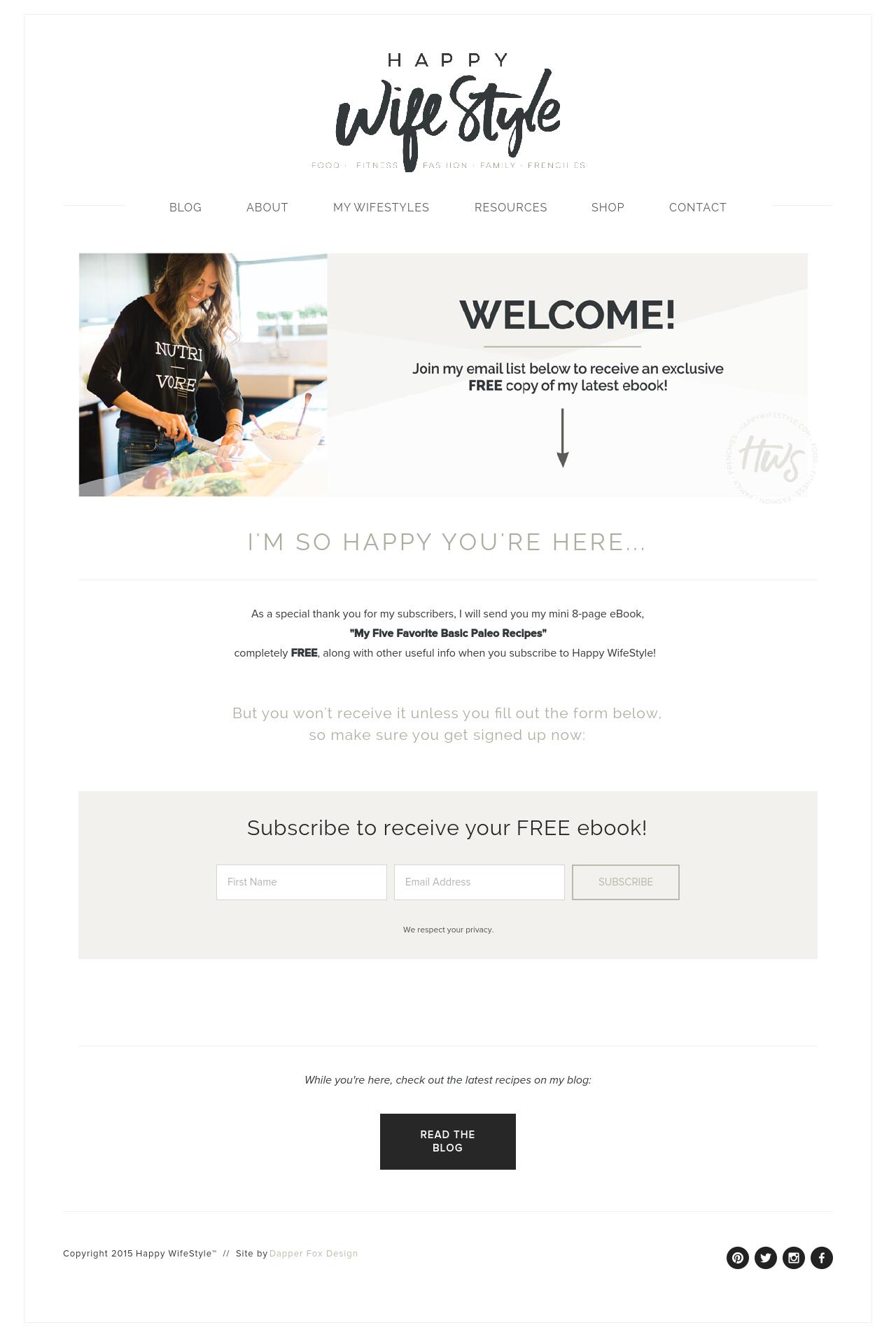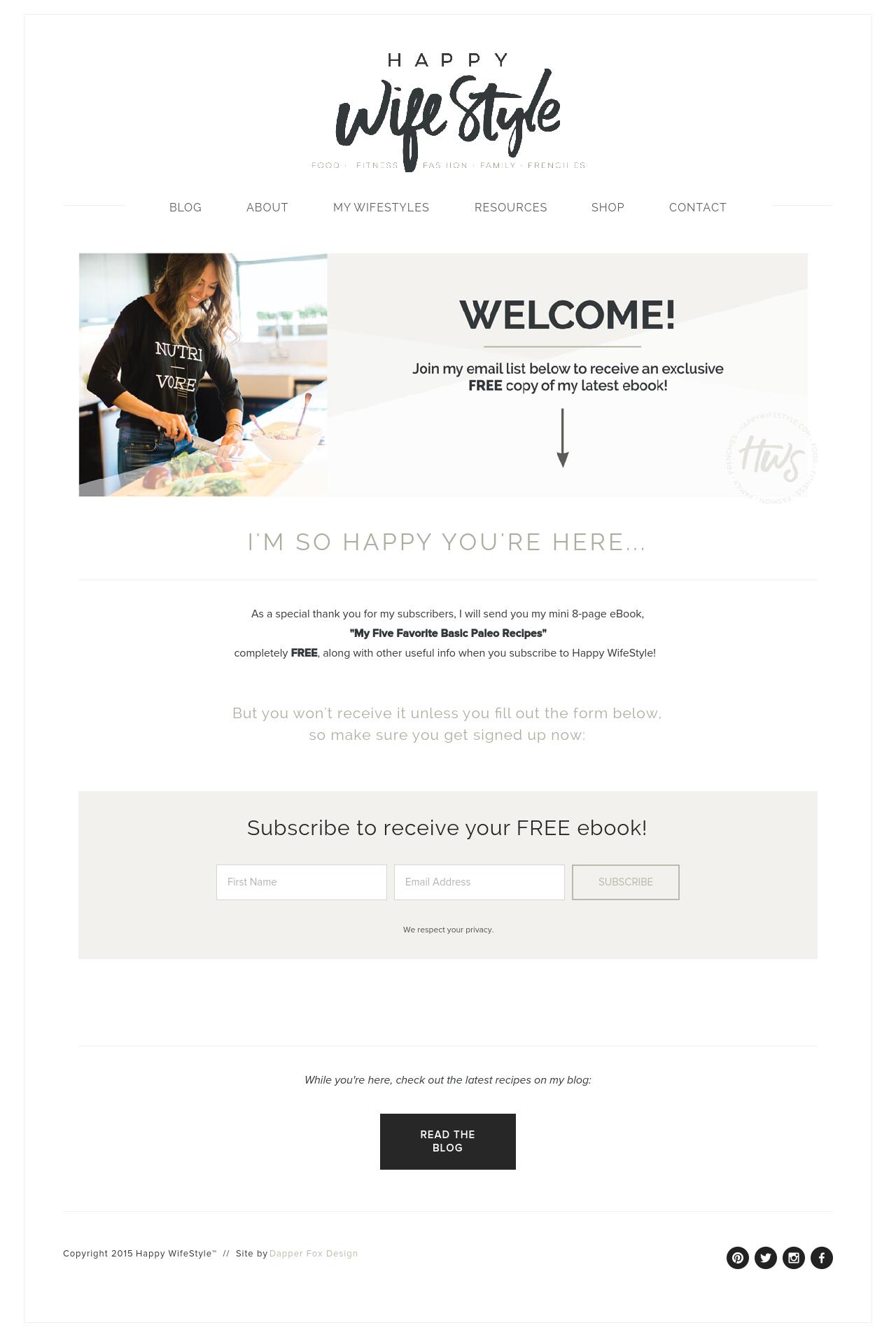 SHANNON'S FEEDBACK ON THE PROJECT
"This was my very first experience with branding and logo design so I honestly didn't know what to expect. Since I first started Happy WifeStyle, I always had a strong feeling about the brand I wanted to portray, but it lived inside my head. Ali definitely has a talent of getting that vision onto paper and into a website design. I couldn't be more thrilled with the experience and result.
I think what surprised me most about this process is how patient and professional Allison is. She would educate me along the way to help me understand some of the 'rules' and guidelines of branding and fonts. I'm a firm believer in "promise a little and deliver a lot" and Ali went so far above and beyond that…I was so impressed. She was the most helpful person I've had in my business yet. She is a true giver.
My experience was wonderful and I would highly recommend Ali to anyone looking for logo design, branding, website design and business card design. She did ALL of this for Happy WifeStyle and I have already gotten many compliments on my new look. It's so nice when you come out of a business partnership feeling like you've actually gained a friend."
- Shannon Taatjes